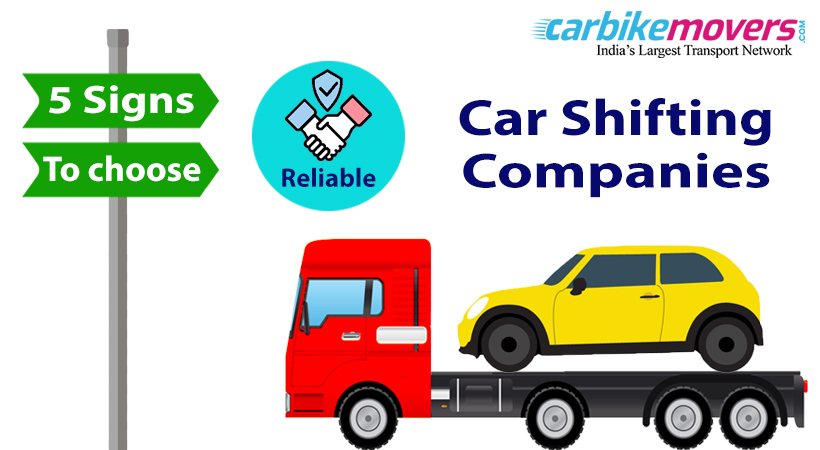 A car shifting company is going to help you in shifting from one location to another. They are committed to make you relocation hassle-free. But there are innumerable car relocation companies in Bangalore. And chances are there you might end up with an unprofessional organization. This will increase your trouble. So before you confirm your car shifting company & Bangalore services with any company you have to know some basic factors. Here are the 5 signs that you have to look out before you confirm your car relocation services with a company. If these signs are not there, you better not hire that company.
Packing and shifting materials/carriers : Always ensure what are the relocation materials they are going to use. The companies use different materials like cargo rated box of different strengths, crates, company owned covers and thermocol sheets. Inquire what vehicles they will be using to shift your car from one place to another.
​Insurance : Any professional car shifting company is going to offer you insurance. While relocation, if any damage occurs to your car, it will be taken care by the relocation company. You have to get the insurance papers duly signed by the owners of the company. So that you get the compensation.
​Staff dedication : The staff working for a certain car shifting company should be dedicated. The must perform the car relocation services with integrity, save your time and money. You can check out the reviews of the company before hiring it.
​Experience certificates : Know the experience of the car relocation company before you hire. Atleast opt for companies that have experience of 5-6 years in this car transport in bangalore, car carrier in bangalore and car shifting in bangalore industry. Experience is necessary because a lot of times, customers have multiple cars with in-house articles to relocate. We suggest you not to take up a novice car relocation services organization for such work.
​Transportation details : Before the relocation, the company shall show you the complete route which they will follow to reach your destination. Be aware of the route they take. Any professional company will clearly discuss and show you the map of the route they are taking. And also check out the trucks they are providing. Be it a full truck load or a part truck load.