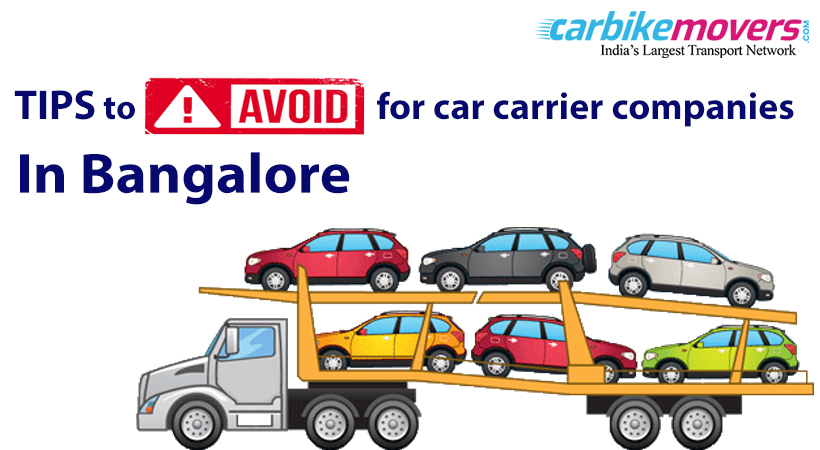 For relocating your car from Bangalore to any other state in India, you should always hire professional movers and packers for shifting it. The car carriers in bangalore cater to all your needs related to vehicle transportation in India. There are many well-known car shifting firms in Bangalore for this, but always select government approved movers and packers for vehicle transportation in India. You can locate and then shortlist a few from the internet. Moreover, you can also ask for a free quote for car movement. The prices vary according to the model and size of the car. As big cars need a bigger carrier which is obviously more expensive. The prices quoted by these car carrier company in Bangalore might be too high, so you can always negotiate and fit them according to your pocket. There are tips that can be helpful for you while selecting the car shifting firms in Bangalore and negotiating for your car shifting.
• Be sure : You should always be prepared at your end by either doing a research using the internet or by consulting any concerned person. Once you are through with this you can always negotiate better and you would have more clarity about the requirement.
• Be open for suggestions : Do not always try to pressurize the sales person of the movers and packers to lower the prices quoted, to what you want. A welcoming and open attitude always creates a better way of solving things. The sales person should have a healthy conversation and also you should convey that you are interested for their company.
• Select the best season for shifting : Try to be flexible with the selection of the season for shifting your car. As during the off season you can always get your relocation job done in lower prices as compared to other time. The festival time and summers are the busiest for the movers and packers. So it is advisable to select any time after November till February.
• Be flexible for the dates: It is advisable to be flexible for choosing dates for shifting, as the car transportation in bangalore definitely charge more money for delivering on a specific day proposed by you. Let them decide and propose a suitable day, where you can even save some money and get a good deal.
• Close the deal : It is always better to close the negotiation by signing off the deal as soon as possible, coz if a long interval is given in between, then there might be fluctuation from both the parties and as a result of which the negotiations would be void. In case the offer from the other end is not suitable for you, be very clear in communicating the same to them.
All these tips are really helpful for negotiating with the car shifting firms in bangalore for vehicle transportation in India.