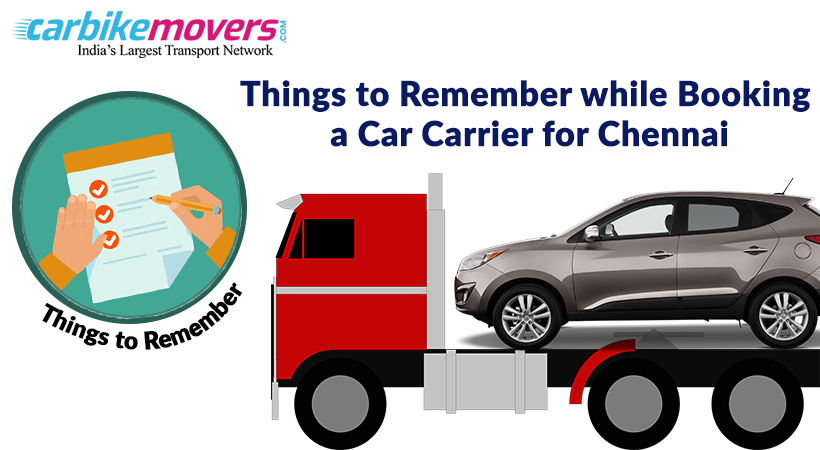 Just like any other industry, car transportation companies also experience what is termed as seasonal fluctuations. They have to face off seasons and peak seasons within the industry. These fluctuations may be on account of different factors, some of which are because of harsh weather conditions. So, when planning to hire car shifting in chennai, you may have to focus on these fluctuation seasons.
Hiring the services of car carrier companies during off season means that you may have to pay additional charges or even face risk factors. It means that you have to be aware of the features you need to focus on when making your plans for shifting your vehicle from one destination to another.
Beginning of the year
Let's say, this is the time when most transporters are back after enjoying their vacations. Within the transport business this is also the time when most companies are already pre booked with pending deliver orders. As not many vehicles are shifted during vacations, so transporters are very busy shifting pending orders as the vacations are over.
During the first month, after reopening it is never advisable to book car carrier company services. A long backlog will only keep you listed on their waiting list. This is also the time when you may have to pay extra amount of money to ship your car from one destination to another.
Second and third month of the year
This is the right time for you to place your booking. Not many people select this time of the year because they have to drive their kids to school every day. Apart from this, you also need to keep in mind that this is the time when the climatic conditions are also favorable. Right till the month of April, the summer season is not very much intense and so transport companies are in business. March end is the best time of the year for selecting ideal car carrier in chennai as most of them might quote you with lower price for shipment.
Making your booking during peak summer season
May end is the time when the weather is just getting more hot. During this time, most transporting companies may not be interested in offering with long distance shipment. This is one of the reasons why most service provider will offer you with much higher rates for shipment. This is also the time of the year when transporting companies experience downfall in earnings. The fluctuation season has just begun for them and so they will not be willing to compromise on the price offered.
Time between July to August
For car shifting in Chennai this is just the ideal time as it is considered as their peak season. The climatic conditions are also favorable and they are already wiling to travel long distances. This is also the time when more number of people are purchasing new vehicles. This time is best business time for transporters. During this time the business just gets elevated and so they may not compromise on rates. Even if this is the case still you have the convenience of making the selection from a big list of car carriers.
Beginning of autumn
If you are looking for most favorable time on the basis of cost and climatic conditions, then selecting services during autumn is the best time. You can bargain with the Car transportation in Chennai services and then make your best selection. You also need to keep in mind that during this time most companies also offer with best discounted rates online. There are thousands of people who are searching for such services during this time.
Making the selection of car Carrier Company is not a difficult task, especially if you are looking around for affordable and best option in Chennai.