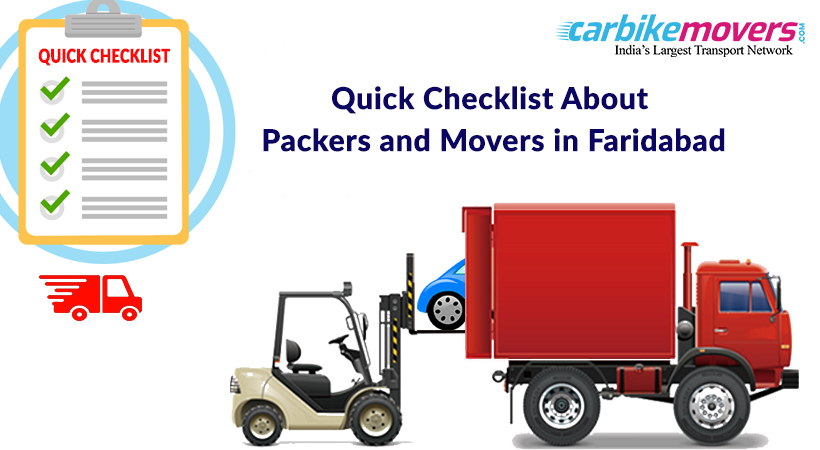 When you shift from one place to another, car or bike relocation also happens. It is a wise decision to shift your car or bike rather than moving to a new place and buying a new vehicle there. Most of the time, that is a very expensive option, unless your car or bike is really old and you want a new one anyway.
For car relocation or bike shifting in Faridabad, it is advisable that you hire professional bike movers or car shifting services. Even if you are moving locally, driving your vehicle to the new address is really not a good idea because it increases the cost of moving. So, whether in Faridabad or any other city, you need professional car packers and movers and bike relocation services. Before selecting the car transport in faridabad for shifting your car, go through a quick checklist
1. Research on professional - car and bike shifting companies to find out whether the company is genuine would really help. Your car or bike is very likely the most expensive item you own. You don't want to employ a fraudulent company that might cause irreparable damage while car or bike shifting, or to run off with your vehicle. The most fool-proof way to judge the validity of a car and bike shifting company in Faridabad is to check their balance sheet. All genuine companies have one, and they should be happy to show it to you so that your doubts may go away.
2. Check reviews wherever you can - offline and online, but the best recommendation for a local car packers and movers or bike movers comes from word-of-mouth advice. Enquire extensively among your acquaintances to get a genuine review. Do not trust online/offline directories or advertising websites blindly. Pay close attention to what prior customers have to say- no company is perfect, but a responsible car and bike shifting company should be able to resolve problems successfully and to the customer's satisfaction.
3. Insurance is extremely important - A professional car and bike moving company in Faridabad should be ready to prepare insurance documents on the customer's behalf. Make sure that you know what is covered by the insurance and what is not. The vehicle should be washed thoroughly and checked meticulously for existing damages before shifting. At the time of delivery, a similar check would be done.
4. Make sure you know how the transit will take place - Your vehicle should go in a car carrier or a specialized container vehicle equipped with a hydraulic ramp for easy loading and clamps to hold the wheels in place so that the vehicle does not move in transit. Some car and bike shifting in faridabad, even those operating locally within the city, tend to stop at certain terminals, unload and reload the vehicle. This process damages the vehicle. Your car or bike should be loaded just once (at source) and unloaded once (at destination).
5. Before finalizing a certain car packers and movers or bike shifting company - shortlist at least 3 companies and ask for a free quote. Any professional vehicle relocating service would be happy to provide you with an estimate of the expeniture in shifting the car or the bike. Compare the quotes, remembering that the cheapest is not necessarily the worst, and the most expensive may not provide the best quality of customer service.