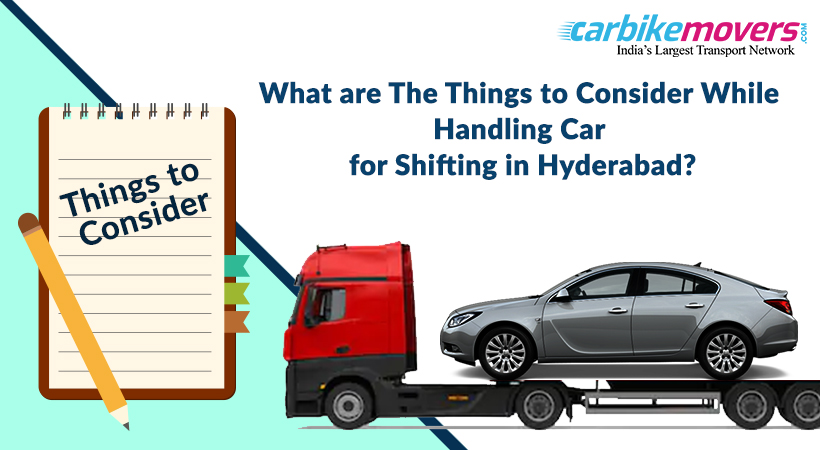 There is a lot that has to be done by the car owner even if you are hiring professional car packers movers for relocation from Hyderabad to another city. While the major tasks are done by the auto shifting company in Hyderabad but there are many small things that need to be done by you to ensure smooth shifting. So what are the dos and don't's before handing over your car packers & movers in Hyderabad for relocation to another city? We provide you with tips for car packing moving in Hyderabad-
1) Car preparation is a must - Each car is different and only the owner knows everything about it. Thus preparing your car before handing it over to car movers in Hyderabad is very important. Car preparation includes the following : -
• Do check the fuel in the car. Ensure that only less than 1/4th tank of fuel is there in the car. A full tank adds to the weight of the car during relocation thus leading to bigger vehicle shifting cost.
• Remove all personal belongings like sunglasses, documents, phone holders, lighter, CD's, DVD's etc.
• Secure all DVD Players, LCD screens, Mirrors etc so nothing is damaged during auto shifting in Hyderabad.
• Remove any loose parts from the car, anything that you feel might get damaged or break during relocation.
• Ensure you tell the car packers movers about any gear lock, steering lock etc.
• Check the air in the tyre and ensure car is in proper functional condition.
• List down all scratches or dents on the car and share the list with the relocation company.
2) Choose Enclosed Carrier service for relocation - For the safety of your car during relocation from Hyderbad, choose an enclosed carrier. In an enclosed carrier the car is moved safely away from all external conditions like rain, stone, snow etc. This ensures the safety of the vehicle during shifting.
3) Do proper paperwork and documentation - After you have discussed the scope of work and the cost with the car shifting companies in hyderabad, then do the necessary documentation in writing. It is always advised to have all paperwork done properly before handing over your vehicle in relocation.
4) Seek Insurance - When going for car relocation in Hyderabad, it is always advisable to take all necessary precautions and choose insurance. Since your regular car insurance doesn't cover any damage while relocation thus it is always recommended to take insurance cover before handing over your car for shipping.
5) Don't' choose a fraud auto shipping service - One of the foremost tips for vehicle relocation is not falling into the hands of a fraud auto shipping company. How to verify whether the car packers movers in Hyderabad is fraud is also very essential before finalising it and handing over your car.