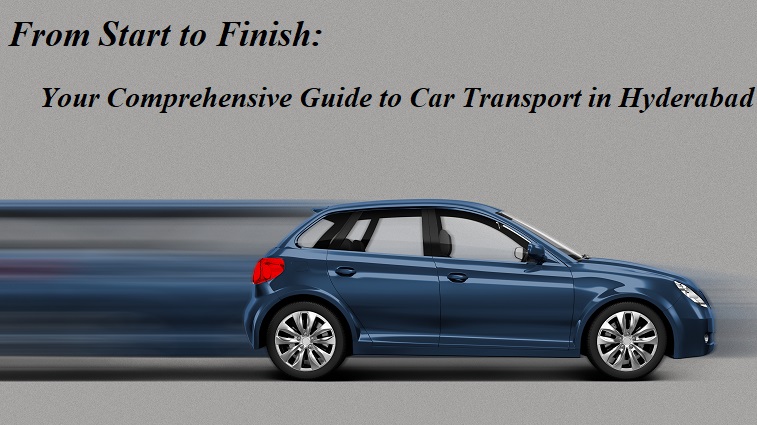 Hyderabad, the capital of Telangana, is a bustling city with a rich history, vibrant culture, and a thriving economy. With so much to offer, it's no surprise that many people choose to move to Hyderabad for work or personal reasons. If you're planning to move to Hyderabad and need to transport your car, you may be wondering how to go about it. In this unique and comprehensive guide, we'll take you through the entire car transport process in Hyderabad, from start to finish.
Determine Your Transport Needs
The first step in transporting your car to Hyderabad is to determine your transport needs. Consider factors such as the distance between your current location and Hyderabad, the size and weight of your car, and the type of transport that you prefer. This will help you to identify the best car transport options for your needs.
Research Car Transport Companies
The next step is to research car transport in Hyderabad. Look for companies that have experience transporting cars, a good reputation, and positive reviews. You can also ask for recommendations from friends or family members who have used car transport services in the past.
Get Quotes
Once you have identified a few potential car transport companies, contact them to get quotes. Be sure to provide accurate information about your car and the pickup and delivery locations to ensure an accurate quote. Compare the quotes you receive and choose a company that offers a fair price and meets your needs.
Prepare Your Car for Transport
Before your car is picked up for transport, you will need to prepare it. Remove all personal items from your car, including GPS systems, electronics, and personal belongings. Additionally, ensure that your car is in good working condition and that the battery is charged.
Choose the Type of Transport
There are two main types of car transport: open and enclosed. Open transport is typically less expensive and is suitable for standard cars that do not require additional protection. Enclosed transport provides extra protection for high-value or luxury cars, but it is more expensive. Choose the type of transport that suits your needs and budget.
Schedule the Transport
Once you have selected a car transport company and chosen the type of transport, it's time to schedule the transport. Choose a pickup and delivery date that works for you and ensure that you have a reliable contact at the car transport company to communicate with throughout the process.
Pickup and Delivery
On the day of pickup, be sure to be present to hand over the keys and sign any necessary paperwork. The car transport company will inspect your car before loading it onto the truck. On the day of delivery, be sure to inspect your car thoroughly and document any damages if necessary.
In conclusion, transporting your car to Hyderabad requires careful planning and research. By following these steps, you can ensure that your car is transported safely and efficiently. Determine your transport needs, research car transport companies, get quotes, prepare your car, choose the type of transport, schedule the transport, and be present for pickup and delivery. With these tips, you can make your car transport experience a positive one.