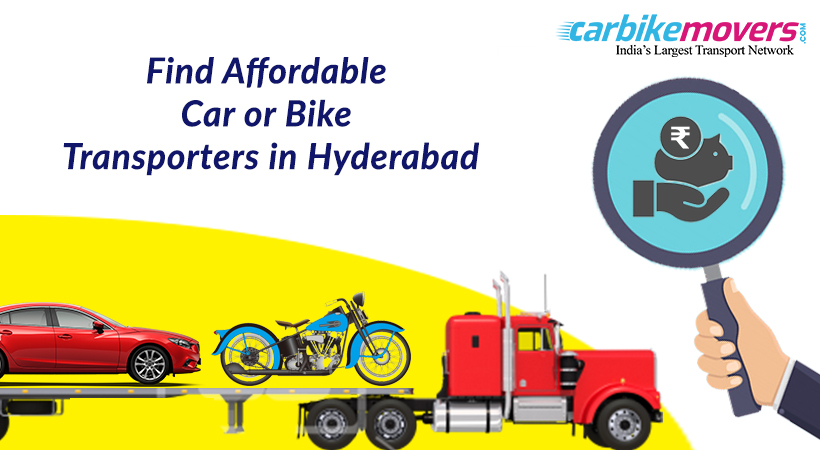 When speaking of car or bike transport Company, the internet may be full of scam options. On daily basis, regulating authorities come across hundreds of violation acts against fake companies and brokers. Searching a reputable Car Transportation in Hyderabad, may not be an easy task for you. Your selection has to be made from hundreds of options available toping on the list.
You just have to stay focused on key features and then make your selection. In this article we shall provide you with in-depth details related to follow during the selection procedure.
Using the steps you will be able to avoid falling prey to unwanted scams online.
Get Started by Visiting the Official Web Site
One of the first steps is to try and locate the right company that is of your interest. You can get stated with the particular option by browsing through their official website. Most reputable car transport in Hyderabad, often advertise their services on their websites.
The moment you browse through the web list, it is obvious that you may come across reputable brokers and web portals. The selection has to be made on your desired criteria like cost or services.
It is generally advisable to avoid depending more on the multiple quotes. This will simply clog your email with unwanted advertisements. You can also get started by browsing through the government approved list online of reputable bike transport in hyderabad companies. The moment you are browsing through government approved list it is obvious that you have to try and enter all set of valid information.
Avoid Simply Selecting Cheapest Option Available
Even if you are looking around for cheapest option, still it s not advisable to make random selection of the one that you see topping the list. There may be chances that most companies may be fake and will try and attract you by offering something that is not valid. Before selecting you have to try and visit the transporting company directly. Collect their physical address and contact them directly to see the types of services they are wiling to provide you with. In case the Car Transportation in Hyderabad is not genuine then they will request you to make additional payment before shifting your vehicle to the desired destination.
Research Well in Advance
It is important for you to research well before making your selection. You can try and learn from mistakes others might have made. This means that you have to try and collect details of past customers who might have used these services. Speak to them and enquire about their experiences. All set of information provided online may just not be trust worthy and authentic.
Check with Negative Reviews
You can try and look around for negative reviews for the company that you might have selected. If any customer is not satisfied with the services then there are chances that he might have left negative reviews relating the issued faced. This simple exercise will help you save a lot of money even before you can plan to invest.
You need to keep in mind that car transporting company is a wide industry that has hundreds of service providers. Your selection has to be made wisely. If you are making wise decision then it is obvious that you may not fall prey to online scams.
Collect References
One of the best ways to avoid falling prey to scams is to try and trust your references. Your friends or relatives might have used Car Transport in Hyderabad services earlier. You can try and collect best references from them. They will always offer you with perfect guidance if they were satisfied with the services they have used earlier.