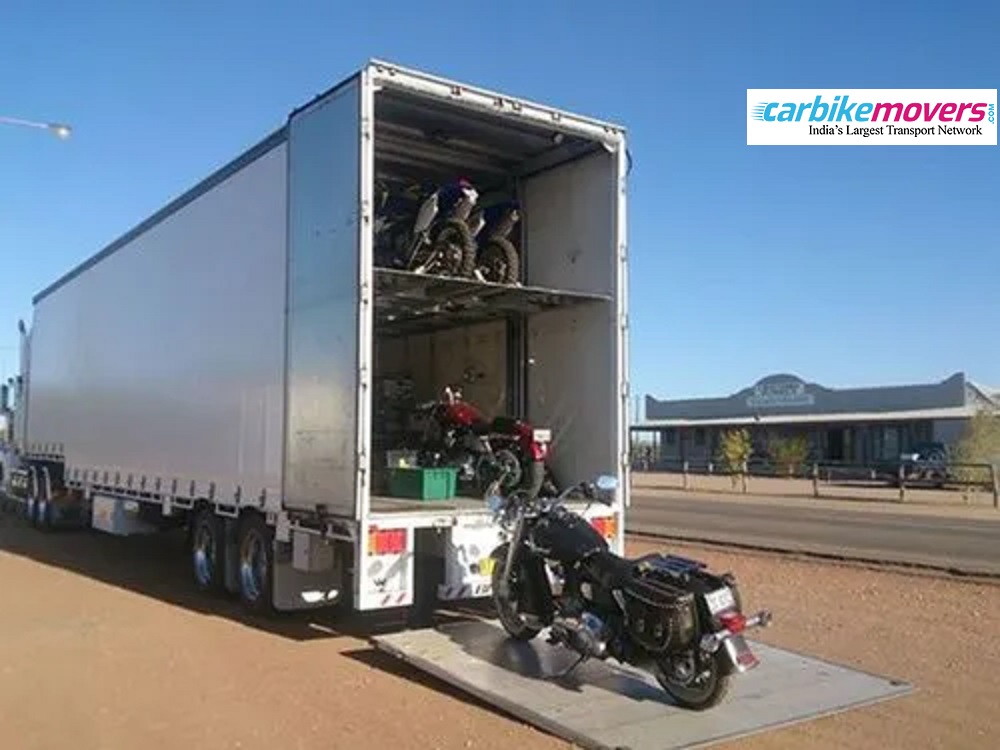 Home relocation is indeed a tedious process and the inevitable hassle becomes more troubling when you own a motorcycle. Yes, we understand your passion for your motor baby and we also know that you cannot afford any sort of mishaps with it during the relocation nuisance. When we plan to relocate, driving the motorcycle to the destination is one thing that comes to our minds. But let's be honest, driving your vehicles across thousands of miles never really makes sense. In such scenarios, a helping hand is all we need that can take care of all the inconvenience by relocating our vehicle to the desired location intact. Gone are the days when the packers and movers companies used to cost a fortune after providing minimal facilities. But now that demand for motor hauling firms is on the rise, there has been a noticeable change in the facilities they provide. Here are some valuable suggestions that you can count on if you are looking for Bike Transport in Hyderabad.
Ask for recommendations or go for an online hunt
If you have acquaintances who have recently used any packers of movers services then relying on their words could be the best option one could go for. And if not, then doing an online hunt for the best Packers and Movers services can be your way. But in such cases, everything revolves around the research. Counting on only the ratings and reviews present on their website can end up in a very unfortunate way. For ruling out any last-minute inconvenience, you should start up your research ahead of time.
Request online quotes from a few different companies
Do not believe what the very first moving company that approaches you says. Numerous con artists are out there that claim to be the best but turn out to be your worst nightmare. Hence, you should consult and compare various companies in your locality. And even if they are asking a little more than the competition, hiring real support might save you a lot of hassle. Shady businesses typically advertise an extremely cheap price to entice clients. Therefore, even if the company is proposing a slightly higher price that can be readily bargained and you believe in their credibility, go with them blindly. You might lose a lot of money if the price ends up being your main focus from the outset.
Customer testimonials and background research
The first step in selecting the Best Packers and Movers is to depend on the recommendations of your friends and family. If it doesn't work out for you, the internet turns out to be your best resource. A quick Google search will reveal their prior employment. Reading reviews to learn about the personality, conduct, and history of a moving company you are thinking about hiring is one of the most crucial things you should do.
You could, however, occasionally come across some fake and sponsored reviews. The background check becomes relevant at that point. You might ask for details about their former clientele. Speak with actual customers who have already used their services to determine their level of packing competence.
Visit their Physical Address
After visiting their office and discussing the relocation process, you'll have a better understanding of these companies. You may learn a great deal about the companies and how they operate by paying visits to their offices, which will help you choose the best packers and movers. Additionally, you will always be able to locate them if the worst-case situation occurs.
Before you sign the contract, get the company to provide proof of its legal standing after establishing its physical address. Check to see if they are operating legally and with a business licence. Keep in mind that you want a trustworthy business that will respond to you if you have any questions. Being aware of the fact that all of your assets will eventually fall under their control and need to be kept safe and secure, thoroughly analyse all of their legal papers. Double-check all of their documentation and data.
Discuss Everything
Before starting the relocation process, you should go through everything with them, from hidden fees to any additional prices, since doing so might prevent any future losses or scams. Packers and Movers provide lower pricing in order to attract customers, but once the move is complete, they present the customers with massive expenses that they had not previously negotiated. In addition to that, there are certainly other expenses related to your shipments. It would be prudent to speak with someone about all of these potential circumstances that might leave you dazed in the end.
Know about their insurance policy
Reviewing the company's insurance policies is essential. Good Bike Shifting in Hyderabad would provide insurance coverage in the event that any occurrence during the process from their end results in damage to your vehicle. If they deny it while professing to be dependable, it is a red flag in and of itself. Your mind should quickly notice that a business of this sort may be a ruse or lack the expertise needed to carry out the work flawlessly, securely, and safely.