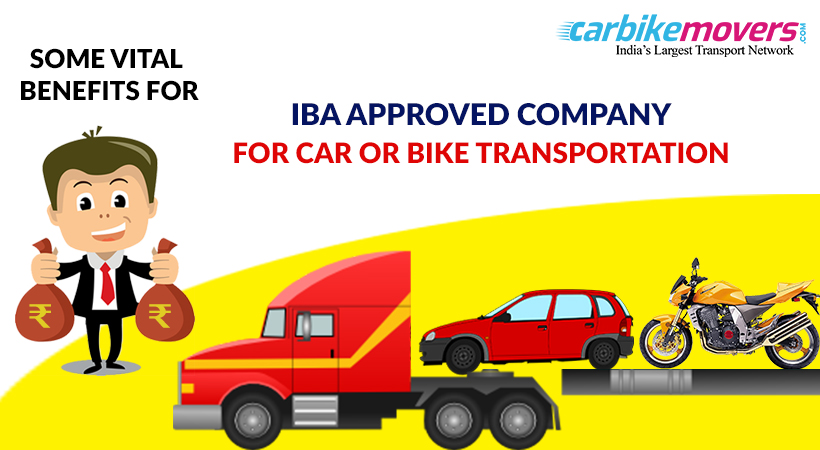 Relocation or shifting from one place to the other is quite a big task, and more often than not, people need help and assistance in the same. This is where moving and packing companies come to our rescue. They not only just pack up your whole house and vehicles for you, but also transport it to the new address, and then help you settle in the new place. Of course, it totally depends on what all services you want to take; some people just prefer to take transporting services while they handle the packing and unpacking themselves. There are loads of packing and moving companies to choose from. However, in the case of vehicle shifting particularly, people are keen to hire IBA approved companies. There are many IBA approved car transport in hyderabad& bike transport in hyderabad, and they come with a lot of benefits.
1. Reliability and Accountability – Since these are IBA approved companies for vehicle shifting in India, you can be sure of the fact that they will do a good job. IBA approved companies have a proven track record of excellent performance, and they are very good with handling your vehicles. They know that they are answerable for the transportation of your vehicles, which is why they do it with utmost care and efficiency.
2. Well Networked – Relocation from remote areas to other places or vice versa becomes a pain when a vehicle shifting company says that they do not have a network or connection at remote places. This is where IBA approved companies come to our rescue, as only large network companies strictly get passed by the IBA and get the approval or certification. So once you choose IBA approved car bike movers in Hyderabad, you can rest assured that your vehicles will reach safely wherever you want them.
3. Systematic and Professional – IBA approved companies for vehicle shifting company Hyderabad do the job in a systematic and professional manner. They are good with paperwork, and their logistics are well planned and organized. Even in the case of claims or complaints, they are very fast and efficient in resolving issues and do everything in an orderly manner.
So the next time you are worried about shifting your vehicles, just opt for one of these IBA approved companies and your job will be done easily. One shouldn't try to go for a local company just because they offer a cheaper deal; IBA approved companies come at a reasonable cost and the money is totally worth the services and comfort they provide you.