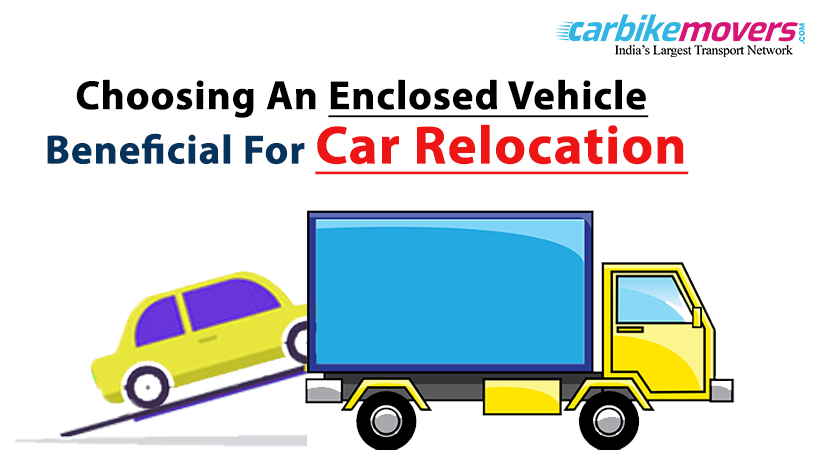 Are you looking for vehicle relocation in Noida but have no clue how to go about it? Don't even think of self-drive as an option as that can lead to damage to the car and can be costly. Seek professional car packers movers in Noida who not only have the necessary training and equipment to relocate safely but also know the city well. Such companies have expertise in the car and bike shifting of all vehicles like Honda City, Maruti Swift, Tata Indigo, Hyundai i20, etc. some of these companies also relocate luxury likes Audi, BMW, Mercedes, etc. Thus keeping in mind what kind of vehicle relocation you need, you can choose the car and bike shifting company.
One of the questions that a car and bike shifting company in noida will ask you is whether you seek enclosed carrier. An enclosed carrier is a vehicle that is used to transport your cars safely. It is enclosed structure on wheels inside which your car gets parked and is shipped to the destination safely. If it is an expensive car that you are going to relocate in Noida, then always seek an enclosed vehicle carrier. Some the benefits of choosing an enclosed vehicle for vehicle shifting in Noida are :-
1.Safety – Safety of your precious vehicle is primary during relocation. Inside an enclosed vehicle carrier, your car is protected against rain, dust, stone, snow, etc. All exernal elements are away and your car is safe. You can be sure that your four-wheelers will arrive in fine condition when it is shipped like this.
2.Timely delivery - Since enclosed carriers are slightly costlier than open carriers for vehicle relocation thus they always ensure that timely delivery is maintained. There are fixed schedules of plying between cities and on highways of these carriers and thus timely delivery is ensured when you choose this mode of car shifting.
3. Convenience - since such carriers are expensive thus they offer personalized service. They ensure that pickups and drops from door to door are arranged at your convenience. Their service apart from car shifting is also very effective.
4.Immobility - When your car is parked inside an enclosed carrier for vehicle relocation in Noida, it is properly secured and clamped thus ensuring immobility of the same. This further means that the car will not move during the shifting process and not get damaged. This is a very important benefit of enclosed carrier services.
The above mentioned are some of the top benefits of choosing an enclosed vehicle for car and bike shifting in noida. They are slightly expensive in nature but they ensure complete safety and protection of your vehicle. After all, if you choose another alternate and your vehicle gets damaged in transit then you end up losing more money than the actual cost of enclosed relocation. Thus choose the safest mode of car transportation in noida and relocate in peace.