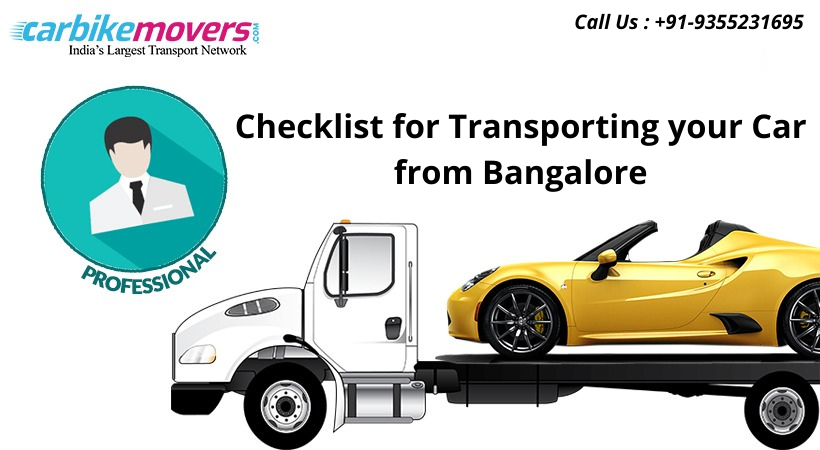 We all know moving vehicles from Bangalore to any other part of the country is an annoying process and one cannot do this on their own and they need someone who will move the vehicle safely and securely. To do this kind of work, efficient car shifting services in Bangalore are available who will offer the best car shifting services. If you take assistance from these professional car carriers in Bangalore then they will make sure that your vehicle will reach the desired destination on time without any scratch and damage. So before hiring any car transport services in Bangalore you need to take of some points in your mind while relocating your vehicle:
Firstly select only that method which suits your needs. Also car transport services in Bangalore offer you the option to relocate your vehicle through the open or enclosed trailer. If you have a strict budget then go for the open trailer otherwise you can choose an enclosed one. Enclosed trailers offer you complete protection against theft and bad weather conditions.
Always select the time and day of the shifting that will suit your needs. Make sure you will re-confirm this car shifting date from the car carrier in Bangalore so that there will be no misunderstandings. This way you will save yourself from all last minute confusion.
Always keep the spare car keys with you if you have one. You may give the extra keys to the shifting team and keep the original key with you.
Things to do before Car Relocation
Clean your car: Before handing over the car to car shifting services in Bangalore makes sure your car is properly cleaned. This process will help you to know any kind of dents or damage that car already has.
Take Pictures of your car: After the cleaning when you know about the damage then make a list of all specific damages on the car and it is advisable to take the pictures of the damages. Always take close pictures of the vehicle from all angles, so that you have record or proof of the prior damage. This way you will know about the new damage or scratch.
Remove all Personal items: Before handing over your vehicle to the car shifting services in Bangalore you need to remove all personal belongings or accessories which are installed into the car. You can only leave the standard vehicle equipment. You need to remove covers, spare tires, tool box etc.
Detach all the accessories: always remove all the detachable accessories. Like music player, radio antenna, luggage racks, etc.
Deeply scan the car Battery and Tires: Before handing over the car you need to check the car battery. It should be charged properly and it should be mounted securely on the bracket. The tires should also be inflated properly and as per the suggestions of the vehicle shifting company.
Check all the issues: Before handing you need to check mechanical or leak issues. If there is any issue then it is important to correct it. When the team of a shifting company comes for inspection and they will find any issue then few companies will not relocate your car until you fix the issue or you need to inform them about it, so that they will take care of it. This is important to prior tell them, so that there will be no issue occurs at the time of loading or unloading of the car from the trailer.
Disable the alarm: before handing over the car you need to disable a car alarm. If you forget to disable the alarm then you need to give details to the driver in case there is any situation when they need to turn the alarm off while shifting the car from one place to another place.
You Might Also Like :